Back to school meal planning
For a foolproof and delicious start to the school year

1. COOK AND FREEZE
Cook and freeze some dishes in advance to have them ready to go during the week. Choose basic ingredients that are easy to multiply across various recipes. Cook once, tackle several meals, then freeze. You can do this on the weekend or even during the week. While eating dinner, you can have tomorrow's soup cooking in your Thermomix®.
Before you start cooking make sure you have the following:
• Enough room in your freezer for meal prepping
• Freezer-safe containers and bags
• Labels to keep track of dishes and freezing dates
Tips for freezing vegetables and snacks: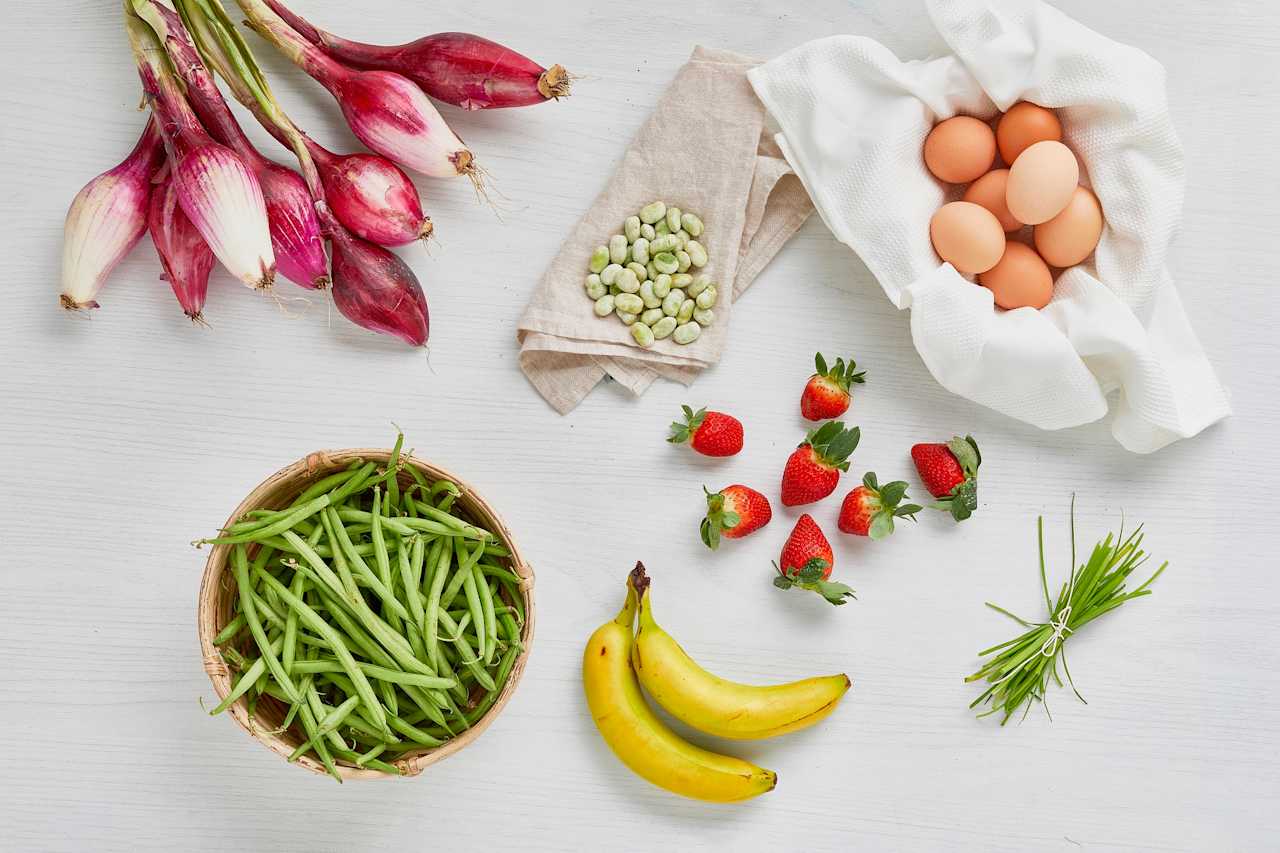 • Peel, prepare, and freeze fruits and vegetables in portions so they are ready for your Thermomix® throughout the week.
• Freeze different vegetable blends to make fun soup combinations. Try out: pumpkin + turnip + spinach, courgette + cauliflower, or carrot + green bean.
• Prepare and freeze muffins, waffles or granola bars to put in school lunchboxes. The night before, simply defrost.
2. CHOOSE KEY INGREDIENTS
One way to get inspiration to create menus is to define key ingredients. If you're out of ideas, here are three ingredients that allow you to create a large range of different dishes: minced beef, chicken and fish.
3. PLAN MENUS
Over the weekend, prepare a weekly menu with the help of the Cookidoo® weekly planner. Once you've created your menu plan, you can also easily create your shopping list on Cookidoo®. It's that easy!
Check out our sample weekly menu below using our three key ingredients of the week: minced beef, chicken and fish.
Menu : Back to school
Lunches to take to work, snacks for the kids, and dinner for the whole family.
Monday
Lunch: Chicken and Vegetable Soup
Snack: Healthy Pancake Muffins
Dinner: Pollock and Spinach Lasagne
Tuesday
Lunch: Leftover lasagna
Snack: Mini Banana and Oat Bakes
Dinner: Meatloaf filled with Spinach and Cheese
Wednesday
Lunch: Asian-style Chicken, Rice and Vegetables
Snack: Sunrise Smoothie
Dinner: Meatballs with tomato sauce
Thursday
Lunch: Leftover meatballs with tomato sauce
Snack: Chocolate Tiffin
Dinner: Chickpea soup with spinach and Tomato and Vegetable Quiche
Friday
Lunch: Leftover Chickpea soup with spinach
Snack: Carrot Cake Cookies
Dinner: Pollock and Coriander Fish Cakes with Savoy Rice and Fruit Ice Cream