The luxury of leftovers – saving precious time
When you've got leftovers, dinner is halfway there! As well as saving you time during busy weeknight evenings, clever use of leftovers can help save money, and lower your monthly food bill.
Make your dish of the day from the fridge!
Make leftovers fun by challenging yourself to create a brand new meal using leftovers from dinners you've enjoyed throughout the week. The only rule is that nothing can be left!
Let's say you have two slices of roast beef, a little Parmesan, some bread, and a few boiled potatoes. While a dish may not initially come to mind, all leftovers can be turned into new dishes by adding basic ingredients. With a pastry base, for example, you can easily make a quiche; with some rice, most ingredients can turn into a risotto; and a final sprinkling of cheese can transform even the most uninspiring leftovers.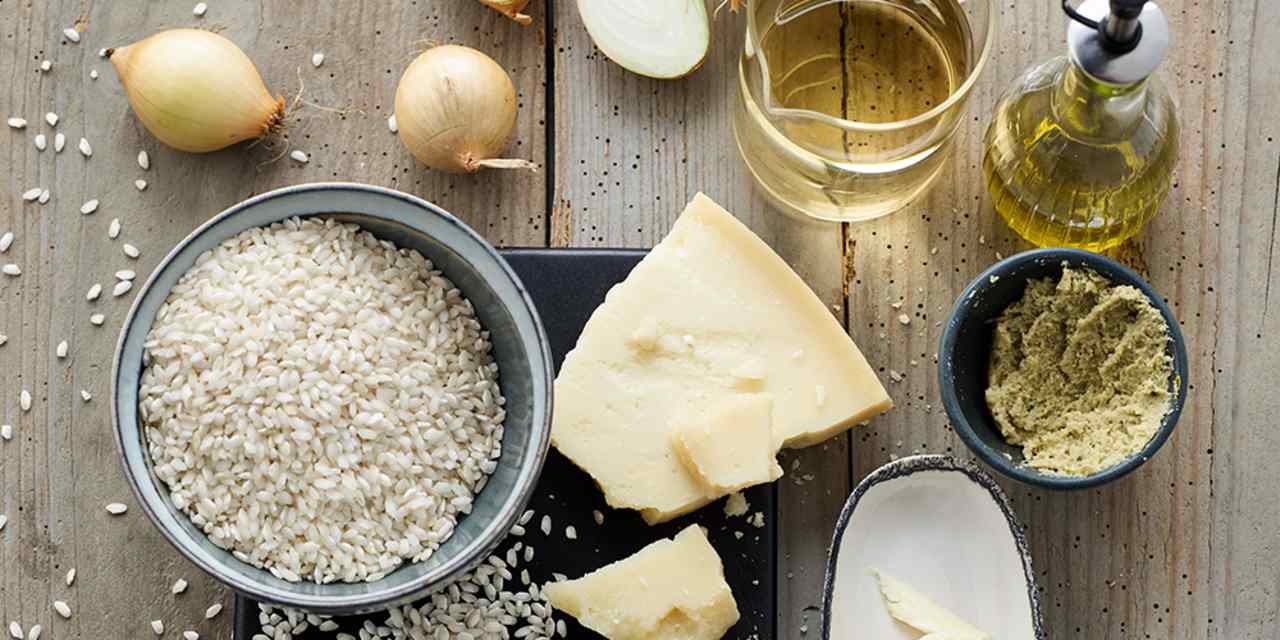 Cook in pastry:
With Thermomix®, shortcrust pastry is quick and easy to make. Store a batch in the freezer, already rolled out or partially rolled out for faster thawing, and you're halfway to a flavourful quiche. Quiches are great for feeding a crowd, and they're a fantastic way of using up leftovers. Simply stir ingredients into a seasoned egg base, fill your pastry case, then bake!
Cooked vegetables, tinned tuna, and diced, cooked chicken or ham are all great places to start. You could try combining salmon or cold, cooked prawns with diced courgettes if you're a seafood fan, or experimenting with vegetarian fillings such as leftover baked tofu or BBQ jackfruit. See our Quiche Lorraine recipe for the pastry and base egg mixture, then let your leftovers inspire the filling!
Make a risotto:
Use our classic Risotto with Parmesan Cheese as a base to create your own recipe using leftovers. Try stirring in chopped, cooked sausages, or leftover roast meat from Sunday lunch. You can easily bulk out a risotto with steamed cauliflower or broccoli, or experiment by adding leftover roasted butternut squash or sweet potato.
Add some cheese:
By adding a sprinkle of grated cheese to a dish and melting it in the oven until hot and bubbly, leftovers can be transformed! Try adding breadcrumbs and cheese to leftover ratatouille to turn a side dish into a hearty main. Cold, leftover mashed potato can become a cheese and onion pie with the addition of some sautéed onions and a sprinkle of cheddar on top; served with some steamed vegetables, it's a complete meal the whole family will love.

To really make the most of your leftovers, here are a few of our favourite tips for planning ahead that will save you time and money:
• While you may not want to eat them on their own, brown bananas are perfect for making homemade banana bread. You can also peel them, chop them into pieces and freeze, then blend in Thermomix® to make Banana Ice Cream with Salted Caramel Sauce. If you have fruit like raspberries and strawberries that are past their best, try freezing them and adding to homemade smoothies.
• Mix leftover mashed potato with chopped peppers and onions, shape into patties and pan-fry for a tasty breakfast dish.
• Make twice the amount of rice or pasta that you need and refrigerate the rest in an air-tight container. The next day, simply heat the leftover rice or pasta in the Varoma while you prepare a sauce or dish in Thermomix®.