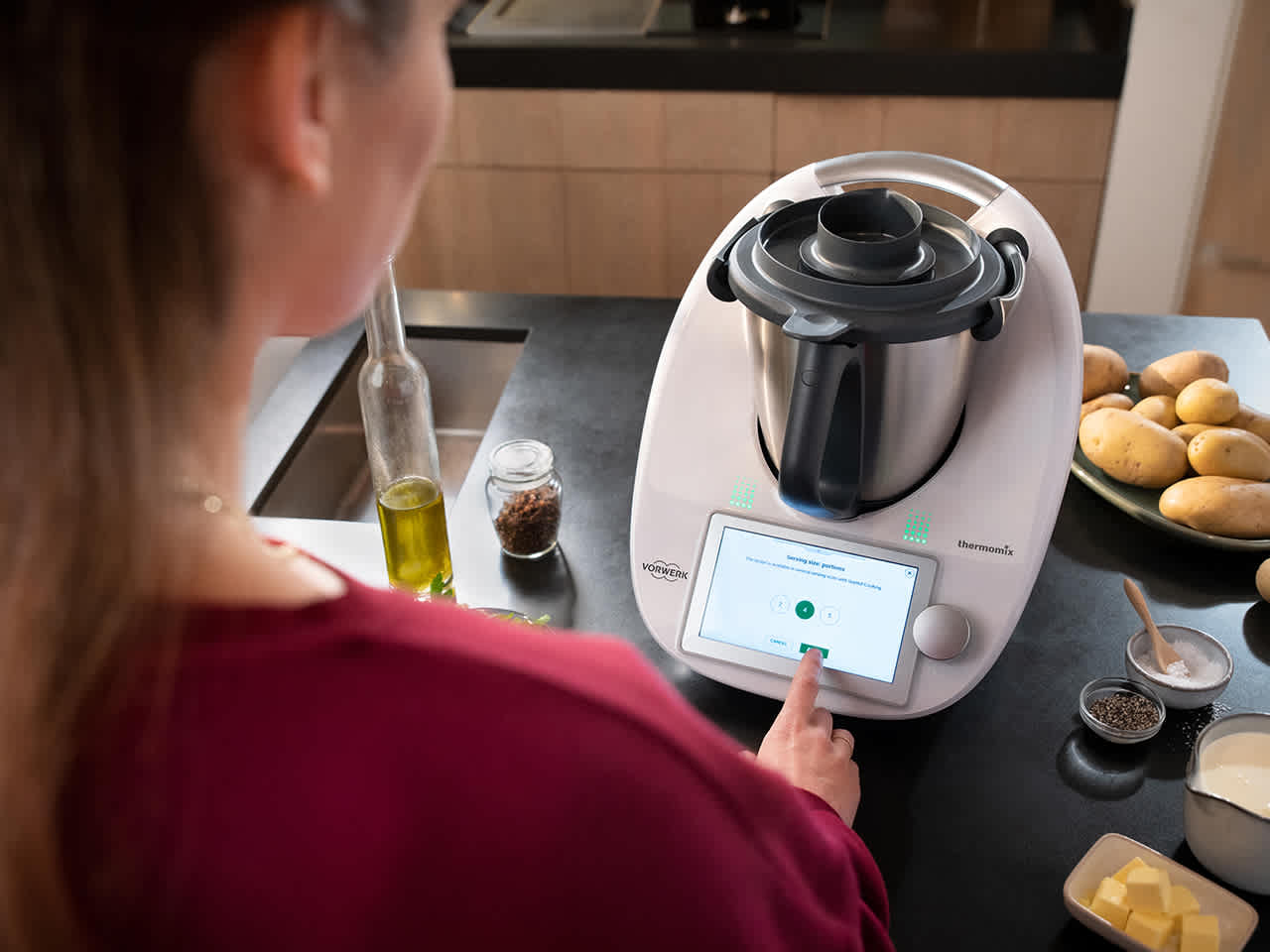 1. Create a go-to list on Cookidoo®
Create a list of fast and easy recipes that you love. With over 80,000 recipes, Cookidoo® offers success-guaranteed step-by-step cooking to help simplify your cooking routine. Use Cookidoo® to search for quick and easy recipes, and don't forget to add your top picks to your collection of favourites!
2. Keep it basic
Fill up your pantry with basic core products. This way, you will always have something good to rustle up. Think of staples like canned tomatoes, tinned beans, stocks, lentils, rice, pasta, potatoes, onions, garlic, etc., that can be used in various recipes.
3. Keep a running shopping list
If you have your (weekly) menu planned in the Cookidoo® app, you can create a shopping list by clicking the +ADD button and selecting 'Add to shopping list'. Of course, you can manually add items as well to update your shopping list throughout the week.
4. Chop with the Thermomix® Cutter and Peel with Thermomix® Blade Cover and Peeler
When you are preparing a meal, a lot of time goes into grating and slicing cheese, fruit, and veggies. With the Thermomix® Cutter, you can shave that time down to just minutes. The same goes for peeling - with the Thermomix® Blade Cover and Peeler, your potatoes and carrots can be peeled without any extra effort!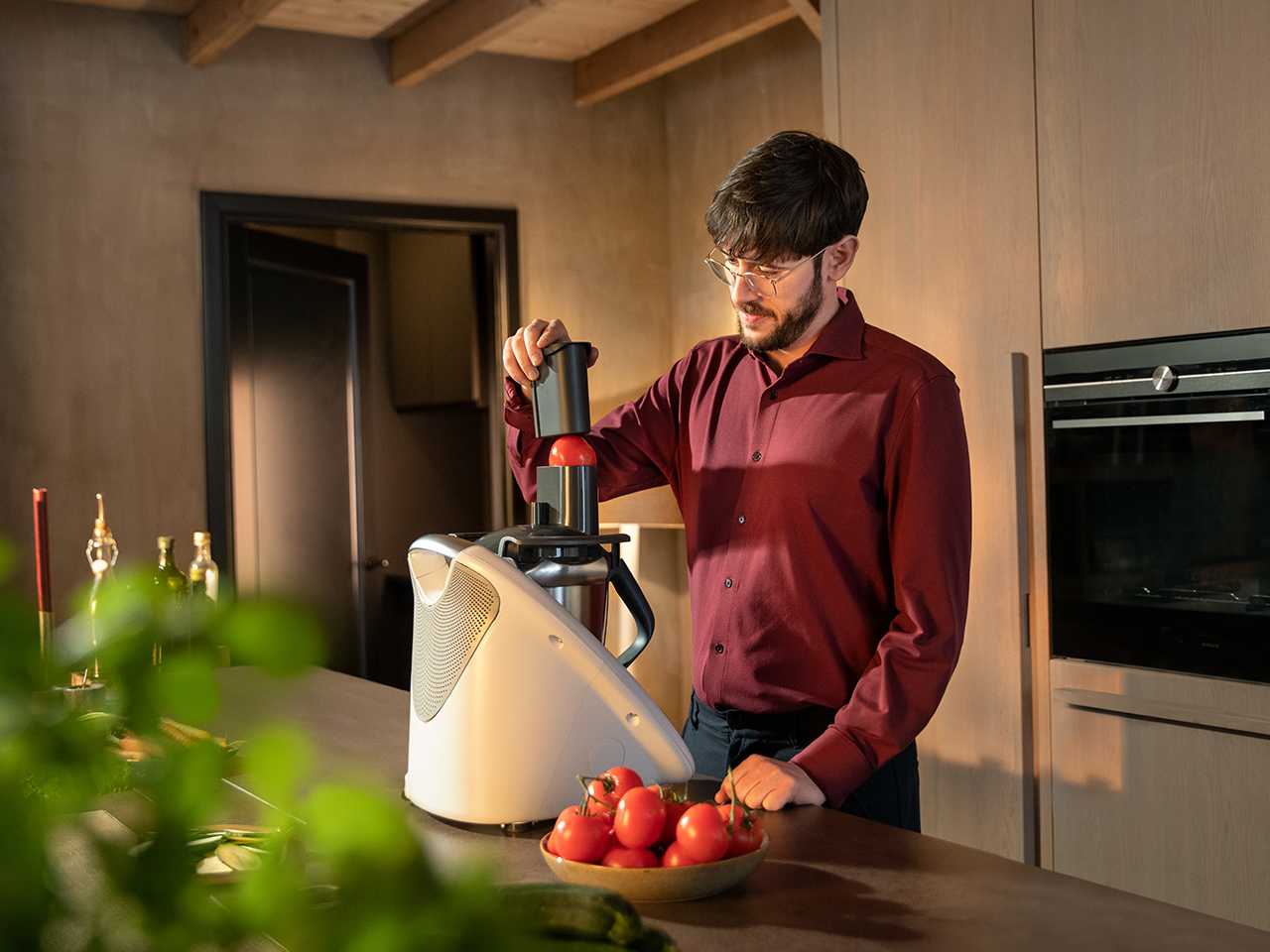 5. Batch cooking
Why not consider batch cooking while you're already cooking up a storm in the kitchen? It requires almost no additional time or effort to prepare a larger portion of a dish, whether you're making pasta sauce for two people or the entire family.
6. Take advantage of the Slow Cook Mode
While this might sound contradictory because slow cooking is definitely not fast, the truth is that the preparation is straightforward, and the cooking is hands-off. For many recipes, you can add the ingredients to your Thermomix® and let the Slow Cook mode work its magic for 3 to 8 hours; then, your palette will be rewarded with flavours and textures that are sure wow your socks off!
7. Multi-Level cooking
Use the simmering basket and Varoma® while you are 'slow cooking' to steam additional rice, quinoa, or vegetables. This option is great for larger families or for batch cooking.
8. Cook healthier with Varoma®
Another big advantage of the simmering basket and Varoma® is that steam doesn't require oil. It keeps the vitamins and minerals intact and makes food easy to digest.
9. Repurpose leftovers
Repurpose leftovers by using them in a brand-new dish. For example, if you have steamed potatoes and veggies for dinner, you can use the leftovers for soup, a stir fry, or even a tasty burrito.
10. Plan for a busy week ahead
Know you have a busy week coming up? Try to meal-prep as much as possible by doing some batch cooking the week before and stocking your freezer. Make sure prepared food is quickly accessible, so you have no reason to order takeout!