Apple pies around the world
With so many autumnal fruits and vegetables in season, there really is no better time of year to while away a few hours in the kitchen. Make the most of autumn's abundant produce by preparing some delicious, crowd-pleasing dishes for your friends and family to enjoy.
If you're looking for dessert inspiration, we've got just the dish for you. Flaky pastry, juicy apples cooked with cinnamon and spices…everyone loves apple pie! Read on for some top tips to help you bake the apple pie of your dreams, with a little help from your Thermomix®.
A historic dish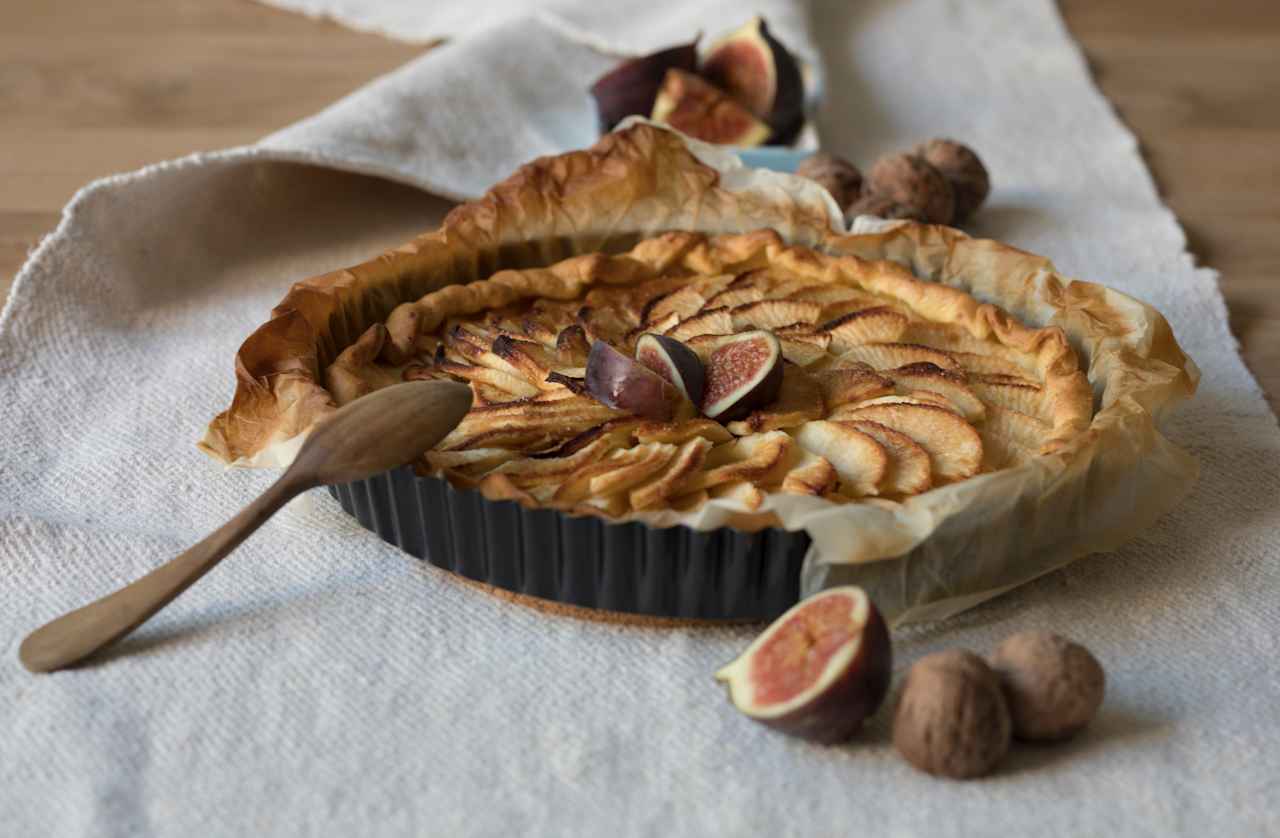 The first recorded mention of apple pie was in Britain in 1381. Written by the poet Geoffrey Chaucer, the recipe included apples, figs, raisins, pears and pastry, but no sugar. Today, the dish is enjoyed around the world, with different countries putting their own twist on the recipe. It's mainly the type of pastry and the blend of spices that differ from country to country.
While you may have a favourite apple pie recipe of your own, why not experiment with different types? Let Thermomix® be your baking assistant and try variations you may not have considered. Try including exotic Chinese five-spice, nutmeg, or lemon, enclosing the fruit in an elegant puff pastry rather than shortcrust, or experimenting with the shape of the pie. The possibilities are endless!
The apple pie trail
Wherever you are in the world, you'll find different types of apple pie. France, for example, is famous not only for its classic tarte aux pommes, a simple shortcrust holding thinly sliced apples over a bed of apple compote, but also for its tarte tatin, a rich upside-down tart with buttery, caramelised apples.
With its tall layer of cinnamon-flavoured apples sandwiched between two flaky crusts, the American version is quite similar to Dutch apple pie. Recipes for Dutch apple pie date back to the Middle Ages and were baked in a typical Dutch oven. Even at this time, the filling included spices such as cinnamon, cardamom, ginger, cloves and nutmeg. The Dutch also like to add lemon juice and include creamy, full-fat butter in the crust.
In England, lard is sometimes used in the pastry. British apple pie is traditionally served with double cream, or custard. In certain regions, it's also common to incorporate cheese into the pie.
If you're visiting Austria, don't leave without having a piece of Apfelstrudel. Apfelstrudel is made with apple and raisins rolled in thin layers of dough, similar to the filo pastry that's often used in Turkey and Greece.
Top tips for the perfect apple pie
When you're baking apples, choose types that hold their shape when cooked such as Pink Lady, Honeycrisp and Braeburn.
For the flakiest pastry crust, keep your ingredients cold. Butter in particular needs to be very cold, so consider cutting it into small cubes and freezing it until ready to use. It freezes well, and this way you'll always be ready to whip up a batch of homemade pastry.
Experiment with accompaniments! While cream is delicious with apple pie, try serving yours with homemade custard or ice cream to see how the different flavours compliment the crust and filling.
If you're new to baking pies and feel daunted by the process, there's no need to worry. Thermomix® is your extra pair of hands in the kitchen! The built-in scale gives precise results, and with step-by-step Guided Cooking you can rest assured that your recipe will be a success. Give this delicious dish a go in your own home, and in no time at all you'll be a pro!