Unleash your inner chef with the Sous-vide mode
With the Thermomix® Sous-vide mode, you can prepare culinary masterpieces in the comfort of your own home! Wow your friends and family with meat, fish, seafood, vegetables and fruit cooked according to your preferences, and feel confident that you'll enjoy perfect results every time.
Sous-vide is a precise, gentle method of cooking: food is placed in a water bath, protected by a food-safe, air-tight bag, and cooked at a controlled temperature. Cooking the food in a sealed bag locks in all of the ingredients' flavour and nutritional benefits, while Thermomix® can control the temperature in 1°C increments, allowing for better accuracy in your cooking.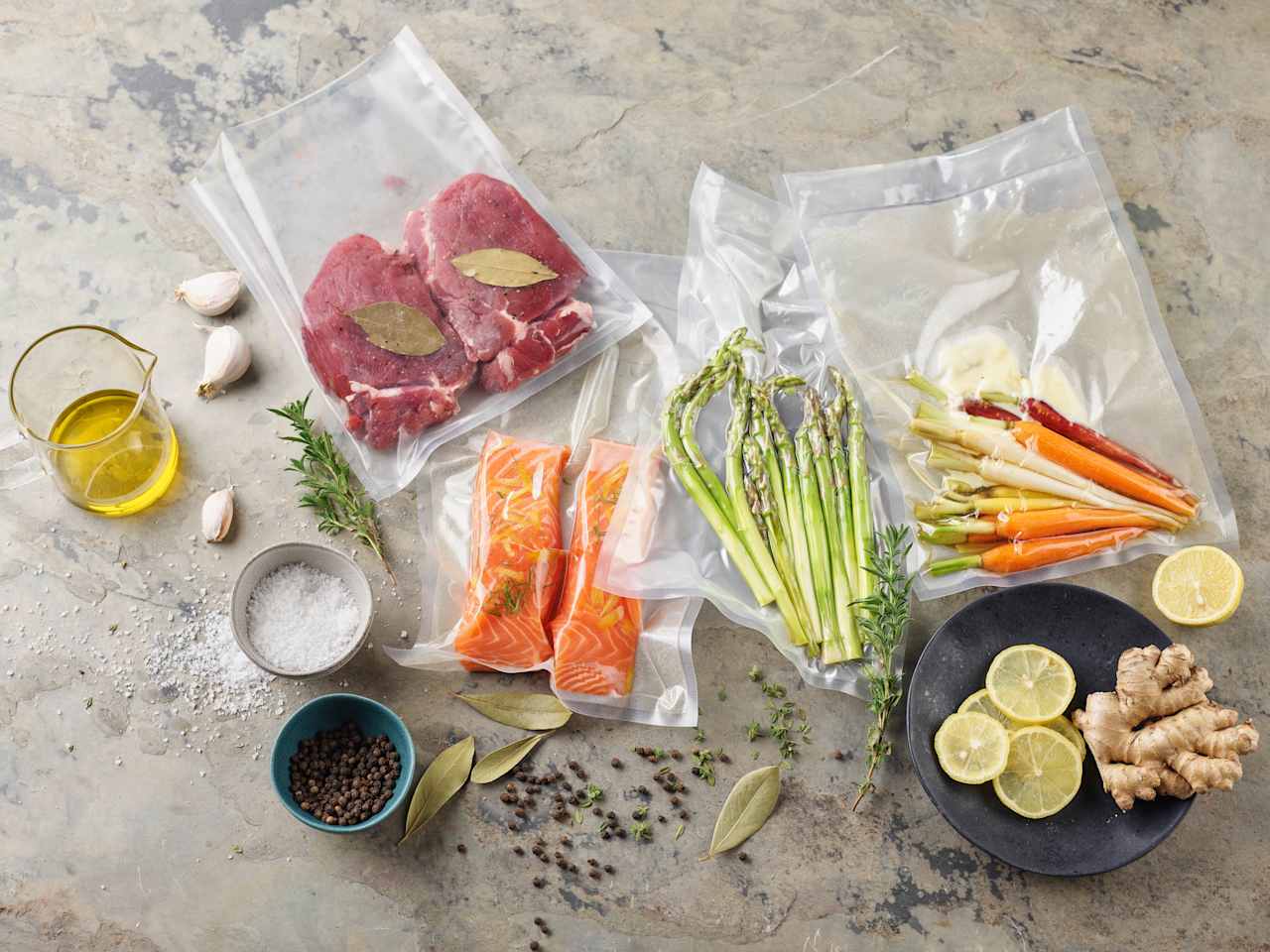 There are two ways to seal the bags: either manually by immersing heat-resistant zip-lock bags in water to remove the air, or by using a vacuum sealer.
When it comes to choosing a method, base your decision on which recipe you're preparing. If there are liquids in the bag, choose the water immersion method. The vacuum sealer method is most effective for recipes where there is no liquid in the bag.
For the best results, cut your ingredients to roughly the same size and thickness. Season well and place in the bag or bags, laying the ingredients as flat as possible.
Marinating tougher cuts of meat tenderises them while also enhancing their flavour. Add some of the marinade to the sous-vide bag and use the water immersion method to seal them.
For the water immersion method, place the food in high-quality, zip-lock bags. Look for bags made without BPA (Bisphenol A); these are widely available from major retailers. Polythene bags are not suitable for cooking food. Fill up a sink or large bowl with water and then seal the bag, leaving a gap in the seal of approx. 3 cm. Submerge the bag, leaving the open seal above the water. The pressure of the water will force the air out. Fully seal the bag before submerging completely to ensure all the air has been removed.