The world's smallest, smartest kitchen just got even smarter
Introducing the all new Thermomix® TM6
The wait is over… Thermomix® TM6 is now available in the UK. Our newest machine has all the same features of the revolutionary Thermomix® TM5, with the addition of advanced new modes such as slow cooking, yoghurt making, browning meat and sous vide.
Welcome to a new way of cooking
Imagine accessing the world's largest recipe library directly from your cooking appliance. Once you've found your recipe, imagine having an assistant in the kitchen to guide you through it step by step, ensuring successful results every single time.
This is what it's like to cook with Thermomix®. A large, full-colour display gives you access to a growing library of over 40,000 recipes from around the world. Browse different cuisines, explore helpful hints and tips, and enjoy mouth-watering food photography, all at the touch of a button.
If you have a dish in mind or an ingredient you'd like to cook with, searching for specific recipes is quick and easy. If you're looking for inspiration, you can explore articles and browse suggestions from our editorial team. With Thermomix TM6®, cooking has never been so intuitive!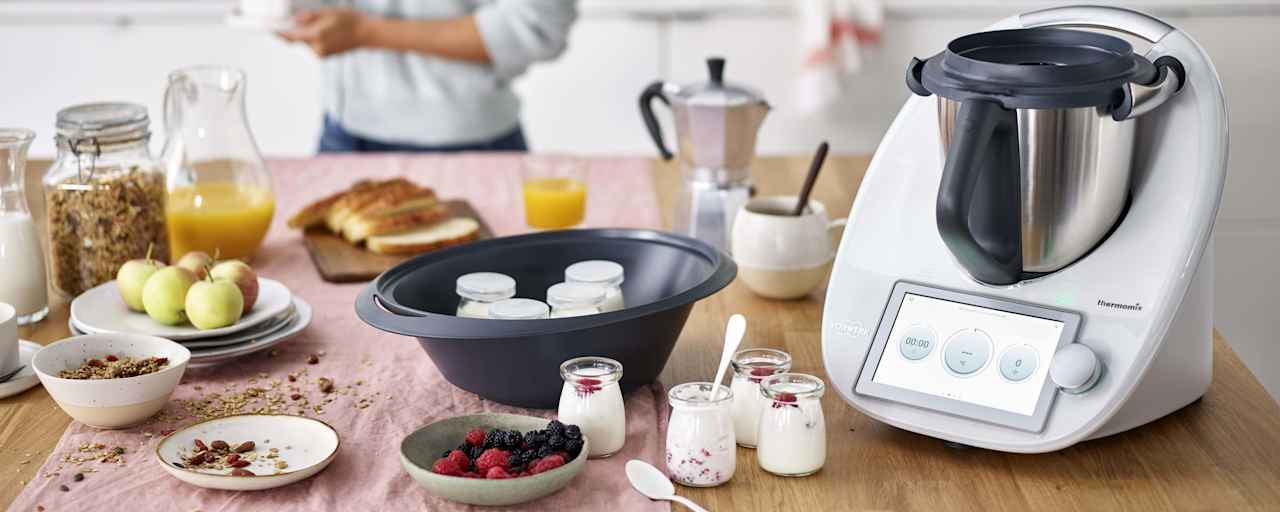 New cooking techniques and flavour profiles
With innovative new technology, Thermomix TM6® will help you master exciting cooking techniques like sous-vide and fermentation. Browning modes for meat and onions create deeply flavoured stews and casseroles, and for the first time ever, you can make your own caramels and toffees! Whether you're a seasoned chef or a complete beginner, Thermomix TM6® makes it possible.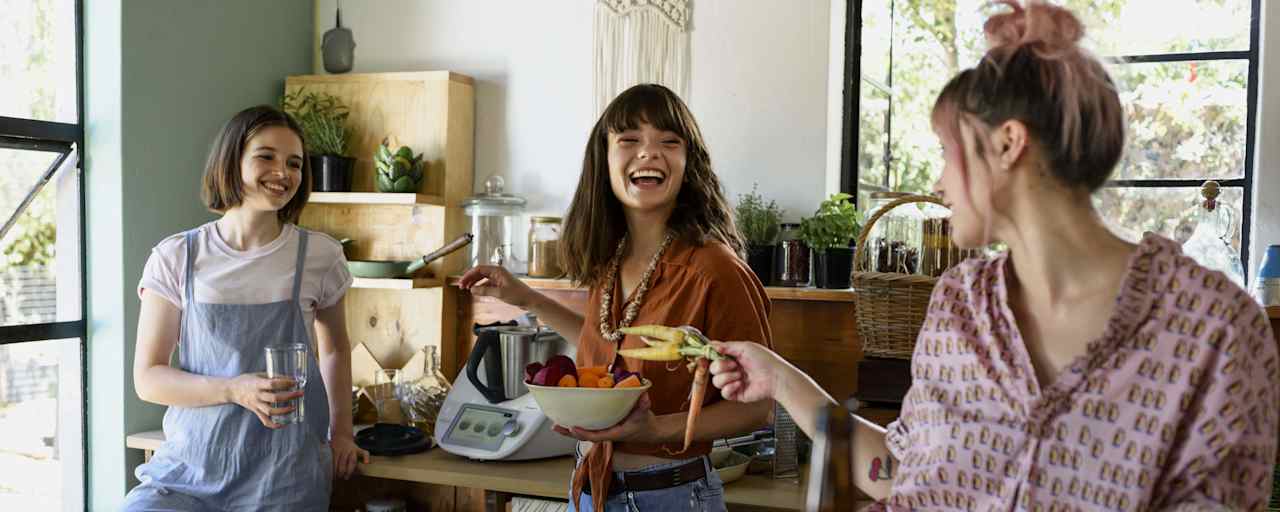 Integrated Cookidoo®
Cookidoo® will be your kitchen companion as you explore Thermomix TM6®. While you've always been able to access it from your computer, tablet or smartphone, Cookidoo® is now available directly from your Thermomix TM6® screen.
The new and updated Cookidoo® is packed with exciting features; from editor's suggestions and helpful tips, to interesting articles and a powerful new search function. Whether you like to look in the fridge and cook using the ingredients you have, or you prefer to plan your weekly menu and shopping list, with Cookidoo® you'll feel inspired to cook delicious food, every day.